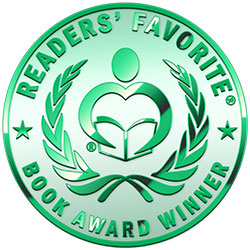 Reviewed by Anne-Marie Reynolds for Readers' Favorite
The Covenant of Wickersham Hollow by Thomas A. Bradley is an occult horror thriller. Annabel and Brian have lived their whole lives in the town, and they really should have known the history behind the old Wickersham place before they decided to buy it. Behind its façade hides a horrific secret dating back to 1697. On All Hallows Eve, a deal was struck. A deal was forged in the fires of hell, and now it waits, hiding in the shadows. Waiting for the next soul to arrive. Waiting for Annabel. What happened to the seven teenagers who thought it would be fun to spend the night there all those years ago? Will Annabel be the one to finally cleanse the house or just another victim?

The Covenant of Wickersham Hollow is a spooky, spine-tingling read that will stay with readers for a long time. The story flicks between timelines, giving us a history of the house and other events that have occurred there while guiding us through the present time. This is done particularly well by author Thomas A. Bradley, as you fall seamlessly between past and present, the story pulling you deeper in until you are fully immersed in the evil. The action doesn't let up, the story is well-paced, and the characters are real people, easy to like and relate to, developed as the story unfolds before you. The plot contains lots of twists and turns and plenty of scares and thrills to keep you turning the pages. If you are looking for something different in this genre, or you just want a way to escape the real world for a while, this is the book for you.