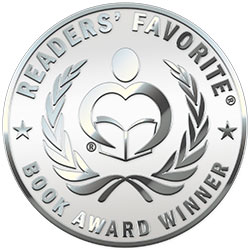 Reviewed by Asher Syed for Readers' Favorite
The Coward of Grimsby by Eric Daniel Ryan is a historical fiction novella with settings in late 19th-century England and France that follows two men, a French fisherman called Georges and a British aristocrat named Braddock, and a once joint journey that ended with each in a radically different situation. When Georges and Braddock serendipitously meet in the port town of Grimsby, Georges confides the location of a treasure trove to his new friend, and the pair partner up to find it. However, Georges never makes it to the ship and Braddock sets off with his crew to find the treasure, regardless. The tale of long-lost gold on the coast of Africa is wild, but the tale Braddock tells when he is charged with cowardice and complicity in the loss of men and capital might just be even wilder. And he may hang for it.

Fun unexpected fact: I am British and bought a car in the EU, which was delivered to the port of Grimsby and collected by me this very afternoon. This means I was actually reading The Coward of Grimsby while in Grimsby. The strange happenstance of Eric Daniel Ryan's characters AND this reader is extraordinary. So too is Ryan's ability to weave a deeply rich story in a tight and compact novella. Georges and Braddock are fully fleshed-out, developed characters and I enjoyed the way they interacted in the short period before the adventure, and the even shorter period when Braddock returns—barely alive, but still destined to die. Georges is perhaps too trusting and a less honorable man would have reacted differently when he and Braddock are reunited. The British phrase to describe the French Georges is 'a sheep in sheep's clothing' and it's quite funny that he gets drunk and it saves his life. What I truly loved is that there isn't a physical antagonist in character form. Instead, Ryan delves into the frailty of human character and our penchant for avarice. This is a tightly written, entertaining, and thoughtful story that is perfect for whiling away an afternoon with treasure enough to make it feel worthwhile.