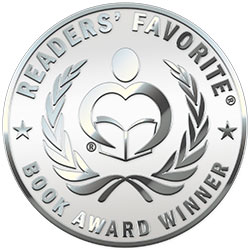 Reviewed by Anne Boiling for Readers' Favorite
Lacey's parents are constantly fighting. Her father is a violent alcoholic. When she hears the battles begin, she often sneaks outside. One night, she feels someone watching her and sees two big yellow eyes. At first she wasn't sure if the animal was a wolf or dog. She and Grant (dog) formed an instant connection. Against her father's wishes, she moved the gigantic dog into her bedroom. He slept with her, listened carefully to every word she spoke and attempted to protect her.

Lacey is seventeen years old and a senior in high school. During the mornings, she helps out in the office. It was an instant attraction when in walked Alex, handsome and sexy, he makes a play for her heart. A few days later, she met Brandon, even more attractive, but seldom around. However, there was a connection between Lacey and Brandon, continually in her dreams telling her to remember.

Eventually, the truth comes to light. Lacey must decide to save her intended mate or the people she knew as her family. If she makes one decision she dies and so does Brandon. If she makes another decision others die. Lacey is in the midst of an ancient war with no way out. Her body is transforming.

It is hard to believe that this is Jordan Deen's first novel. It reads like the work of a seasoned author. The plot is a mix of fantasy and romance. The characters are well developed. I truly cared about each of them. While this book is definitely fantasy, it has a realistic setting. In this book, Lacey has to choose between her heart and mind. This is an unusual love story for Juvenile readers. Adults will also appreciate the depth of the story. I hope this is the beginning of a new series. I want to know more about Lacey, Alex and Brandon.