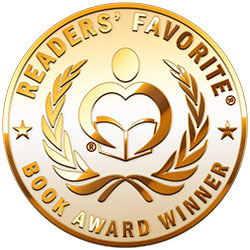 Reviewed by Edith Wairimu for Readers' Favorite
Rich with detail and captivating characters, The Curse of Matilija (Zack Tolliver, FBI Book 9) by R Lawson Gamble is a murder mystery based on an intriguing ancient legend. To FBI agent Zack Tolliver, the accidental death of a man in the Matilija Wilderness seems like a straightforward case of archaeological looting. But things take a turn when Zack comes into contact with a deadly bacteria and the pot containing the infectious disease mysteriously disappears. Worse still, a ruthless assassin is on Zack's trail, determined to tie loose ends from the past. Together with his Native American friend, Eagle Feather, Zack goes after the pot to stop a catastrophic pandemic while looking for the assassin. At every turn in their investigation, more dead bodies show up leading back to the ancient curse of Chief Matilija.

The Curse of Matilija is a consistently fascinating novel packed with gripping discoveries at every stage of the plot. I liked the book's fast tempo and how the tension in the plot was maintained until its riveting final scene. I also liked the friendship between Zack and Eagle Feather and how the Chumash culture and other Native American cultures are explored in the book. R Lawson Gamble's The Curse of Matilija is a page-turner that any fan of murder mysteries will not want to miss. It extends ancient events and current incidents and blends reality with mysticism. It is appealing for its depth, unique characters, and plot which is continuously enthralling.