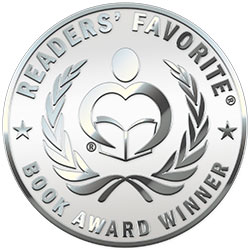 Reviewed by Carol Coetzee for Readers' Favorite
The Death of Death by K.N. Parker deals with the upcoming death of twelve-year-old Tabitha Wilkinson, who is visited by a death guide to be told she will be moving on to the next realm two days from then. Tabitha is curious about the guide and asks many questions that the guide is unable to answer. She is simply a guide, with no before, no after, no name, only now. Tabitha asks her guide to find out who she was before she became a guide; what her name was; how she died; and how she came to be a death guide. These are unusual and unexpected questions, which leave the guide perplexed. The guide returns to her home, and begins a quest for answers. A surprising answer awaits her.

In The Death of Death, a short story by K.N. Parker, we venture into a strange and unknown world. We all have questions regarding death, what becomes of us, and of those we will be leaving behind. This tale explores one possible outcome for those who pass from this world to the next. A death guide seems like a comforting way to go, knowing that there is someone there beside you as you take your final breath, someone to guide you to the next realm. A sad, yet heartwarming tale of a young girl and her death guide, and the story they share. An interesting tale that will leave you wondering about what happens when we die.