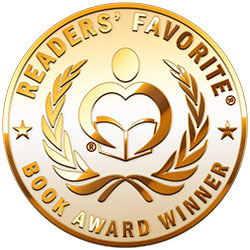 Reviewed by Vincent Dublado for Readers' Favorite
Sophia Demas's story will reverberate in all of us. The Divine Language of Coincidence: How Miracles Transformed My Life After I Began Paying Attention is the story of her spiritual development that started at the age of nineteen. Much like many young people who are preoccupied with finding answers to life's questions, Demas has her share of events that are seemingly beyond the realm of chance. Transformational change in her perception comes in the form of dreams—an out-of-this-world experience that made her start paying attention. Whether you choose to call it coincidence or miracle, she has received graces and attributed these mysteries to a Divine Power. Her perception of this entity is far different from the traditional concept of God in established religion, but it is nonetheless an entity that pervades all realms and all living things. And in her cosmic connection, she shares her experiences to help those who have lost their grasp on happiness.

The synchronicity of events in Sophia Demas's experiences aptly illustrates the non-casual events in the external world which link with the things taking place in the internal world, and in this case, her dreams. If we are to apply Carl Jung's concept of synchronicity to The Divine Language of Coincidence, then this makes Demas's memoir truly meaningful. Whether you choose to ascribe religious abstractions to her experience or go for a scientific explanation, there is something enriching about her discourse that will make you want to connect in a higher plane of consciousness. You appreciate the narrative for its honesty and Demas's openness in showing her vulnerabilities. Read it and see how her straight-to-the-point explanation will make you believe in finding the miracles in your own life.