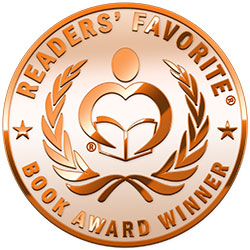 Reviewed by Tracy A. Fischer for Readers' Favorite
In an absolutely fascinating new read by author Jim Bailey, The End of Healing is certainly a story that will stick with its readers long after the final page is turned. The story is written through the eyes of a new physician, a doctor-in-training if you will, naive to the ways of the American healthcare system. Dr. Don Newman, our newbie protagonist, seems to find, with every twist and turn that this novel takes, that the Hippocratic oath he took when becoming a physician, the promise to do no harm, is nearly impossible to accommodate in the world when doctors must bow down to the requirements of insurance companies, Medicare and Big Pharma. Giving up his dream of focusing on cardiology, he decides instead to focus on studying the medical underworld that seems to rule the world. Will he be able to help to make changes that our country so desperately needs, or will his findings be silenced by the mighty powers that be?

I so enjoyed The End of Healing. Written with a true insider's perspective, the author's decision to make this book a fictional novel was a wise one. Both entertaining and able to impart the truth of our troubled medical system, this story will captivate readers from the very start. I learned a great deal from this book, and was thoroughly entertained at the same time. Any reader with the slightest interest in our medical system should put this on the top of their "to be read" list. I highly recommend The End of Healing. I certainly hope that author Jim Bailey is hard at work on his next effort in this vein. I, for one, will be anxiously watching for its arrival!