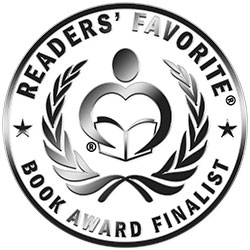 Reviewed by K.C. Finn for Readers' Favorite
The FIFO Wives' Tales is a work of non-fiction in the memoir and anthology subgenres. It is suitable for mature readers as it contains true stories featuring distressing content such as assault, harassment, and suicide to name a few, and was compiled by Yasmin Walter from the voices and experiences of many others. As the title suggests, the work focuses on the life stories of women in families where FIFO workers fly out to remote locations for weeks at a time, leaving their families behind. What results is a fascinating cross-section of human culture that shows how some bonds can be strengthened by these absences whilst others fall short and the divide causes irreparable damage.

As this is a subsection of working life to which I have never given much thought, I immediately found the stories within this non-fiction collection to be interesting and engaging, giving an accessible and easily imagined insight into what it's like to live the FIFO lifestyle. Many of the future, current, and ex-wives in these stories have multiple burdens to bear because of the nature of this high-risk and high-reward life, and the variety of coping mechanisms can be as shocking as they are uplifting. Yasmin Walter does a superb job in compiling the many voices and curating a narrative that flows from rough to smooth but keeps the common themes of perseverance and survival at the forefront. I would recommend The FIFO Wives' Tales whether you know about this lifestyle or not, as it is an education in solidarity, compassion, and making the best of what you've got.