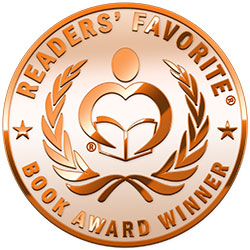 Reviewed by Viga Boland for Readers' Favorite
If you've read any of Nesly Clerge's other books…there are five of them, including a trilogy…you know what to expect from The First Conception: Rise of Eris when it comes to riveting, compelling characters, single-minded motivation, a plot that keeps you forever in suspense, and twists you won't see coming. That's the magic and skill of Nesly Clerge's writing. In The First Conception: Rise of Eris, Clerge takes on those men who have an ingrained sense of entitlement when it comes to women i.e. men have the absolute right to women's bodies, who think they don't need to ask permission. These men abuse, rape, molest and, in their wake, leave women forever scarred, frightened, suffering from PTSD and unable to tell others what happened to them.

One such woman is Katherine Eris, raped by her stepfather and others, and who, as a child, watched her mother being abused by one man after another. Katherine grows up determined to change the way men treat women. More than that, she is determined to make them suffer as she, her mother and so many others did. With her brilliant mind and medical skills, working in secrecy with hundreds of others like her, she works to pull off the impossible: finding a way for men to give birth while women remain childless for years, meaning ultimately the possible extinction of people on earth! Is she insane? Does this group of motivated women achieve their goal? What is the result? And what is the real story behind Katherine Eris? You have to read to the very end of the book to find the answer to that last question. It's the twist you never see coming.

The current statistics on sexual abuse of girls and women are unforgivable. No wonder the #MeToo movement has caught on like wildfire and none too soon. Victims of abuse who support that movement will relate to so much of the thinking behind what Katherine Eris and her colleagues hope to achieve and why. Most likely, you won't be able to put down The First Conception: Rise of Eris. I most certainly couldn't. Another 5-star brilliant novel from Nesly Clerge. Read it!