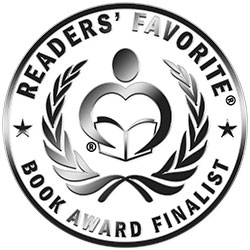 Reviewed by Darin Godby for Readers' Favorite
Dusty Rhoades Heer pens a beautiful piece of work in the book "The Forest That Rains Frogs." It is not only a masterful story but there are wonderful pieces of artwork displayed among its pages. The author takes us deep within the forest in Puerto Rico where the frogs are singing their songs and enjoying the moment. This moment is known as "The Big Leap." it is the time for them to jump from the trees to the earth below. Many sit in fear while others make the leap below. Below on the forest floor those who are still to jump are encouraged by those who has made the jump. One by one they each take turns leaping to the forest ground below until one day there is a great journey ahead for one of them. This journey takes himm on a cruise line to Hawaii where he enjoys his surroundings. Soon other frogs appear to take him back home where he belongs and the return journey begins.

If you enjoy children's books that are filled with animals and nature then you will enjoy this book and find it entertaining and fulfilling.
This is certainly a well-written book and one that should be in school and public libraries everywhere. It takes the reader on an adventure allowing one to see moments of fear, as well as the joy of a beautiful journey. I encourage you all to read this book and enjoy the journey.