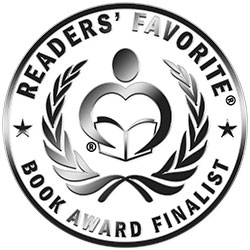 Reviewed by Faridah Nassozi for Readers' Favorite
It all began with what sounded like the ramblings of an inventive, 10-year-old girl. Colin knew his little sister always came up with the most weird stories, but even for her this was a little too creative. While the two were admiring the clouds, Addy commented, "That one is the hummingbird that dropped the coin." Of course, Colin brushed it off as just another of her super imaginative moments. Little did he know that Addy's statement about the hummingbird and their missing family dog would be the beginning of a journey that would shake the very core of life as he knew it. Soon the two siblings find themselves at the center of a mystery involving legends, magic, a witch, a lonesome man in a castle, a fairy, an alternative world, and deep and powerful secrets. So how much trouble can two curious kids stuck in the middle of it all get into? You have no idea!

Every now and then you are fortunate enough to come across a story that speaks to you from the first page and you know right away that you are going to have an exciting ride all the way to the final page. The Gatekeeper's Forbidden Secret by Penelope A. Brown is one of those stories. Brilliant writing, memorable characters in every form and age, an enchanting setting, and just the right mix of magic and sci-fi - the perfect making of an adventure of a lifetime. The Gatekeeper's Forbidden Secret is a thrilling story that will give its readers, both young and old, an amazing and memorable ride across realms. Fans of fiction fantasy with a touch of science fiction are definitely going to love this one.