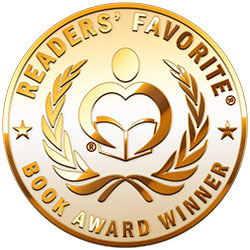 Reviewed by K.C. Finn for Readers' Favorite
The Genesis Code: Revealing the Ancient Path to Inner Freedom is a work of non-fiction in the religious and philosophical subgenres. It is suitable for the general adult reading audience and was penned by author Richard L Haight. The book is an analysis of a principle of spiritual freedom derived from the book of Genesis which focuses on helping readers to identify the truth of their lives. By revisiting the teachings of Genesis with the benefit of modern thinking, the book aims to provide an essential companion for anyone who finds themselves on a journey of self-improvement and personal growth.

It's a quite remarkable feat to write a self-help book that is both enormous in scope – exploring the true nature of the universe and the experience of being alive within it – whilst also focusing on the minute and personal; the feelings of regret, anxiety, and self-confidence. Richard L Haight continues to show his pedigree in guiding people toward understanding their place in the universe and finding contentment in it with this essential book for any reader who seeks solace and guidance from their spirituality. Corralling the infinite potential of human life into an achievable and fulfilling path is a daunting prospect for any of us, but with The Genesis Code as your guide, this mission has become significantly more achievable. This book is for anyone who is on or is interested in taking a spiritual journey to fulfillment and contentment. Backed by scripture and enlightened discussion of the Old Testament, this compelling and insightful work should be an essential read on your own journey.