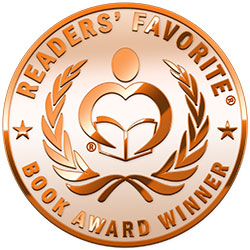 Reviewed by Alyssa Elmore for Readers' Favorite
A well-to-do Berlin family experiences the devastating effects of WWII in the thrilling historical novel, The German Half-Bloods (The Half-Blood Series Book 1) by Jana Petken. It is September 1939 in Germany. Hitler has risen to power, and the Third Reich is spreading terror throughout Europe. Three young men, Max, Paul, and Wilmot Vogel, must decide their loyalty to one of two of their home countries; England, their mother's homeland, or Germany, their father's homeland. Max, an academic, chooses England as his home, leaving his mother and twin brother, Paul, in Nazi Berlin. Paul, a handsome young doctor, loves his homeland of Germany and refuses to leave its people in the hands of the terror-loving Nazis. Wilmot, the youngest, joins the SS to please his Nazi-loving father, only to discover their horrific acts against humanity. As the war progresses, trust is lost, loyalties are divided, and love is tested, leaving the young men to choose between dedication to country or honoring their integrity. Not all is as it appears on the surface; can one trust their own family?

The German Half-Bloods (The Half-Blood Series Book 1) by Jana Petken is an intense, nail-biting ride through WWII Germany. The unique perspectives of the characters in Germany, as well as those in England, were refreshing and charismatic. I am well-versed in the history of the time period, and I must say that very few historical novels of the period are satisfactorily accurate enough for me to enjoy, this book being a rare exception. I was deeply impressed with the characters' viewpoints and the extent of the plot. The author spun such an intricately woven web of intrigue that I didn't want to stop reading. I was transported back in time and enjoyed every minute of it! I loved this novel! It is beautifully written, and deeply moving. Although there are some historically accurate details that may disturb a younger audience, I feel that this novel is an essential historical read.