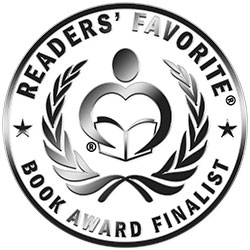 Reviewed by Vincent F. A. Golphin for Readers' Favorite
For its author, who writes as The Behrg, a pen name, The Girl Who Couldn't Come Up With An Original Title is an admitted toss at the trend to have "girl" in so many titles. The idea struck me as trivial, yet readers will find the short story and Reluctance, the accompanying tale, to be anything but light. The title story pulls the reader into the worldview of a clinically depressed teenage girl. She is on the edge of destruction. The author takes the reader there too.

The intense detail, imagery, and pace of the tightly woven prose added to the work's almost hypnotic attraction that places readers on the unsteady walk toward a difficult decision. Then, in the end: "The stars on her wrists had finally landed, breaking through flesh and opening a crater no suture would calm. Not this time. Her notebook lay open beside her....Instead, she dipped her fingers into her memories. Etched out the title to the story she had been trying to write her entire life."

I couldn't put this book down, which admittedly sounds clichéd. I wanted to stop at so many points in the story. The images were too much. The Behrg wants readers to understand the thoughts and pressures faced by people with mental illness. Reading The Girl Couldn't Come Up With An Original Title does that and more. It is like being witness to someone's horrible moment, but you are too wrapped up in the action to look away.