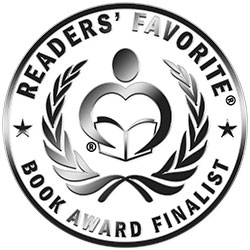 Reviewed by Lesley Jones for Readers' Favorite
In The Good Samaritan by Ellen Boyd, Toby Garrison is still suffering from disturbing nightmares since losing both his parents. As his future seems to be looking brighter with the arrival of his Uncle Jake, who promises to take care of him, Jake is sent on a Special Forces mission to rescue his friend. While Jake is away trying to free his friend from the clutches of a notorious war criminal, Dominic Havosi, Toby is sent to live with his mother's sister, Aunt Amy, her husband and their 13-year-old son Asher. Toby discovers that his aunt harbors a deep hatred for him. As family secrets are revealed, Toby believes he is to blame for his parents' deaths. To make Toby's life even more unbearable, he discovers Jake has been reported missing. Toby sets out to find his uncle in Central America, with the help of his computer genius cousin, Asher. However, their mission doesn't go to plan and Toby finds himself in mortal danger.

This coming of age action-adventure story is explosive from the outset. The characters jump out of the pages. I loved Toby; he has been betrayed by everyone, either intentionally or unintentionally, but he remained loyal, brave, and strong-willed. The relationship between Toby and his cousin Asher was amazing. You just wanted them both to find a safe place to call home with someone they could rely on. Uncle Jake and Tucker were formidable characters too. Although they were soldiers, they had a softer side to them which made my heart melt. There are some really funny moments throughout which were a welcome relief from the heart-stopping suspense. I thought the twists and turns in the plot were executed brilliantly and caught me off guard many times. The ending was a complete tear-jerker for me; the final line about the ice-cream spoke volumes. I look forward with anticipation to the next book in this series because I really need to know what happens next.