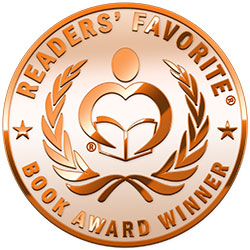 Reviewed by Gail H. Scoates for Readers' Favorite
The Great Cold Queen: A Poppenohna Land Adventure by Carrie Turley is the whimsical adventure of Apple Blossom and Murray. Having left their village over forty years ago, these friendly little gnomes find themselves on quite an escapade. The lure of the apples draws them into a glade, just outside Poppenohna, and to the Tickletoes River. Once there, they embark on a mission to save the glade. Meeting talking animals along the way, they find new friends who assist them. They meet Button, Roxie, and Rue, the butterfly fairies. They meet talking beavers, squirrels, and mischievous raccoons, as well as workers from the underground in the form of Loden, Eckil, and Gwendolyn who are assigned to grow and protect the forest and glade.

The Great Cold Queen is an engaging and fanciful story of looking for adventure and meeting fascinating characters on the journey. Bits of The Hobbit, Narnia, and other fantasy stories are rolled into Carrie Turley's lovely book. For those of us who love fantasies, it's a tale you won't want to put down. Being an animal lover, I enjoyed the funny and delightful conversations between the talking creatures. It continued to engage me on every page. The illustrations by Lara Law provide delightful images of the characters in the story. The journey is a familiar one, where helping others is a good thing, and the courage to keep moving toward the light is a mutual goal. I highly recommend this book to young and old who love an adventure where good prevails.