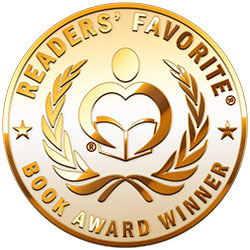 Reviewed by Samantha Rivera for Readers' Favorite
"The Heidelberg Project" is a depiction of art in a community. These projects have all been created through a program run by Tyree Guyton to beautify the streets of his hometown. Looking at normal household objects and things that are often seen as litter typically doesn't make us think of art. But when they are put together in the way you can see in this book it really can be. Linda McLean's book is about the uses of just about anything to create artwork and the ways that beauty can be created out of nothing at all.

Though this book is primarily a picture book of the many different artistic displays located in Detroit, Michigan, it is also a collection of poems to describe each project. I enjoyed looking through the different images to see what types of art had been created around the town. McLean has created a beautiful book of art made out of everything from old vacuum cleaners to graffiti and everything in between. You will definitely be amazed at what has been accomplished in "The Heidelberg Project" and what a small group of people can do when they put their mind to beautifying their city. Beauty and art can be all around you if you just open your eyes to see it. The old adage is true, beauty is in the eye of the beholder and for me, this is definitely beauty on the streets of a rundown neighborhood in what has not always been seen as the best area of the country.