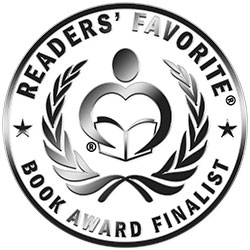 Reviewed by Steve Leshin for Readers' Favorite
The Heritage by Jack Michonik (translated from the Spanish by Michael B. Miller) is an epic story of family, hardships, triumphs, life and death, and assimilation. In the year 1961, Leon Edri, a Jewish immigrant from Russia, now living in Larida, Peru, attends the funeral of a close friend and business partner. As he mourns for his friend, Leon thinks back to the time he and his late friend rose up from poverty in the tiny village or "shtetl" of Golochov in Russia. Leon's birth name is "Lieb". As a teenager, he decides to leave the shtetl and go to America. After years of travel through Europe with a stay in Paris of all places, "Lieb" becomes "Leon" and finds passage by boat to the small town of Larida. He decides to stay there, and through moxie, determination, and help from other immigrants he meets, Leon Edri finds fortune, but with consequences.

As the title implies, The Heritage's main emphasis is the struggle for Leon and especially his descendants to keep their heritage. Michonik's tale encompasses several Jewish families from Golochov who brave the extremely difficult task of leaving the shtetl with meager possessions through the expanse of Russia in the 1920s, only to find language barriers, harsh living conditions, and prejudice on their way to their destination. One character in the story makes the trip to Palestine or "Eretz Israel". The reader is able to follow the happenings of the different families in the form of letters written to and from close-knit family members. Leon Edri is the main character of the book. Taught by his mother to "never forsake your heritage or your people", Leon's journey from a teenager to adulthood takes the reader on quite a journey. The translation from Spanish to English by Miller works to keep the style and flow of Michonik's prose. All in all, a good read.