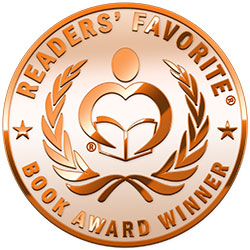 Reviewed by K.C. Finn for Readers' Favorite
The Hero Gene is a work of fiction in the science fiction and climate fiction sub-genres and was penned by author Steven J. Doyle. Written for young adult audiences, this is a teen adventure story packed with plenty of drama, and it's set in the near future of 2032 when the planet's climate and extreme weather have gotten even more out of control. Our protagonist Sam suffers from a mysterious condition called solar narcolepsy that stops him from feeling like he's a regular teen, and his life is about to take an even stranger turn when his climate scientist father vanishes on the other side of the world.

Author Steven J. Doyle has crafted a highly engaging young adult adventure with plenty of relatable teenage emotions and attitudes, plus a whole lot of high-stakes excitement. I was so pleased to see the climate fiction genre branching further out into the teen fiction world, offering a covert political angle on the dangers for future youth if we don't take care of our planet. Sam has a lot of the typical insecurities of teens which will make him very relatable to the reading audience, and his character arc is well planned for him to learn and grow into his own uniqueness as the adventure continues. I also felt that the use of imagined future tech and the dialogue were great near-future touches to the atmosphere. Overall, I would certainly recommend The Hero Gene as a thrilling read with a great message for YA fans and adults alike.