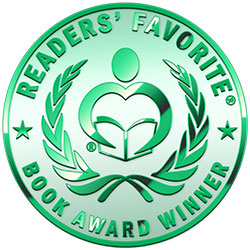 Reviewed by Brenda Casto for Readers' Favorite
"The Ice Cream Vendor's Song" is a collection of forty-six mini stories that became totally addicting for me; I really couldn't stop reading after just one story. Although the stories are totally unrelated, one story led to another because I was curious to see who I might meet or where I might go next in the telling of these stories! Sometimes the characters seem perfectly normal, at other times they do not. While I found some of the stories as really funny, a few were touchingly sad. Each one is like unwrapping a gift because you are never sure what you might find inside each story. These are a few of my favorites:
'Still There': A woman's son is tired of his mother's lack of motivation to move out of her chair, so he decides to take the cat and move out. When he slams the door on the way out a card falls into his mother's lap and is still there two weeks later. What's going on? The twist the author provides grabbed me, and was totally unexpected. 'She Could Decide': Aggie and her husband Bill had plans to take a trip after he has routine surgery which winds up being anything but routine leaving Aggie to decide the outcome! 'Her Love Returns': An odd relationship between a fifteen year old girl and a python. This one was really strange and more than a little creepy!

These are mini fiction stories, rich in detail, filled with nuggets of insight, and characters whose stories just jump off the page. I found myself pondering the plights of some characters and shaking my head and wondering about the stories of others. A book that you will zoom through, but then find yourself rereading just to make sure you didn't miss anything.