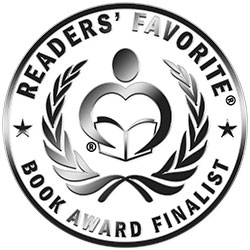 Reviewed by Asher Syed for Readers' Favorite
The Independent Filmmaker's Guide to the New Hollywood: Success in the Era of Netflix and Streaming Video by Gabriel Campisi is a comprehensive book that provides a first-hand account of the transformative nature of the visual entertainment industry and the radical shifts evolving within and without, for better or for worse. Campisi breaks his book down into two parts. The first part is an insider's guide that covers the industry, ranging from the different styles of delivery to the catastrophic financial ruin following flops [we're looking at you, Cutthroat Island], to filmmakers copying each other's homework and recycling themes in the same year, and on to the battle of the home streaming companies in a dog-eat-dog new world of media entertainment. The second part is a collection of interviews with an enormous number of industry professionals that round out all Campisi has taught us and raises new questions about what is to come, and how to harness it effectively.

My father-in-law grew up in a small California town with Academy Award-nominated special effects artist Randy Dutra, telling stories of how his childhood buddy would shoot animated movies in their neighboring garages before the pair were even aged in the double digits. This is what comes to mind when I now think of Gabriel Campisi and his experience starting from around the same age in The Independent Filmmaker's Guide to the New Hollywood. Campisi quotes George Lucas on the importance of the actual human element of a story over special effects, an eye-opening admission from a filmmaker I always associated with the latter. I loved having the curtain pulled back and reading a book that wasn't on acting - which are, frankly, a dime a dozen with very little by way of quality - and taking a deep dive with a highly seasoned Campisi. Part two is my favorite as the interviews are so diverse and we get a true sense of how firmly integrated into the industry our author is. The book is tightly written and concise, easy to navigate, and flush with details, and I am certain it will be a long-respected textbook to filmmakers, old and new.