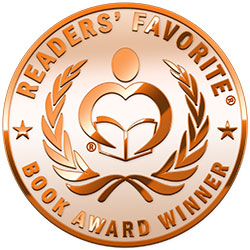 Reviewed by Grant Leishman for Readers' Favorite
The King's Sword: The First Novel of the Metzlingen Saga by Rebekah Simmers is a delightful journey back to 15th-century Europe, where small kingdoms and principalities were the way of the European continent. Matthias is a soldier, pure and simple, after having first been sold to the crown and then pledging himself in service to King Girault of Ewigsburg. After one particularly harrowing battle, in which his prince was killed, Matthias is tasked with a mission for his king; to travel to the far Kingdom of Leuceria and to plight the king's troth to the beautiful princess Avelina. Avelina has lived a life of prestige and honor, as the rightful heir of the Leucerian throne since the death of her father and mother, so many years earlier. The Regent Niro, who has effectively ruled Leuceria since her parents' death at his hands, has no intention of giving up the throne to the young princess. The simplest solution for Niro is to get rid of Avelina, be it through death or a foreign marriage. Matthias finds himself riding into a hotbed of intrigue and political backstabbing as he seeks to fulfill his quest; a quest that includes a dangerous and hazardous journey through the mountains back to Ewigsburg and safety, all the while pursued by Niro's vengeful and vicious son's men, hell-bent on killing Matthias, the princess and Matthias' band of soldierly brothers.

I am an immense fan of medieval historical literature and The King's Sword fits this bill for me as a reader spectacularly. Author Rebekah Simmers has created a tale redolent of the very best of knightly stories of honor, political intrigue, romance, and love. The author's vibrant and rich descriptive prose brings the environment of medieval Europe to life. Matthias and Avelina's journey through the mountains is beautifully crafted and one can picture the towering peaks, waterfalls, and hidden dangers as the pair make their way back to Ewigsburg. The two principal characters are wonderfully supported by a cast that is easily identifiable and relatable. What I particularly loved was the author's ability to use her characters to ask and question some of the big issues of life; self-determination, purpose, the nature and power of love, the importance of doing what is right rather than what is expedient, and perhaps most importantly, being true to oneself. The balance the author achieves between the action of the story and the development of the characters, their emotions, their dreams, their deep-rooted fears, and their self-doubts is remarkable. At no time does one want to take a break from this story; it keeps dragging you forward relentlessly to its ultimate conclusion. I can highly recommend this book and look forward to more tales of Avelina, Matthias, and Metzlingen as this story is just the first in a planned series.