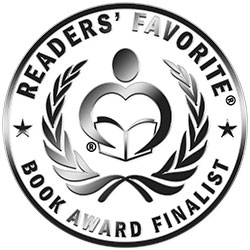 Reviewed by Faridah Nassozi for Readers' Favorite
In The Labyrinth Wall by Emilyann Girdner, Araina had just received her meal for the week - three potatoes, a dead rat, and two canisters of water - from the Creators. Back at her hideaway, she ventured beyond her usual space and discovered another part of her world that she had not seen before, with real water, unlike the acid type around the labyrinth, and even some edible fruit. As if the wonders of the day could not end, she saw a man magically appear through the labyrinth wall. Curious to know about the world beyond their current confines, Araina and a new ally decide to find and talk to the man with magical healing powers that came through the wall. They have to break him out of the Creators' heavily guarded castle; a place where none of their kind can ever be allowed to enter. Araina hates the helpless feeling of always living on the Creators' terms and she is determined to do something about it. But first she and her companions must survive through a maze of endless dark tunnels filled with all kinds of deadly creatures, sharp blades, poisonous gases, and endless traps.

The Labyrinth Wall by Emilyann Girdner is a captivating tale of bravery and the power of determination in a land haunted by hunger, death and misery, and survival of the fittest. The contrast between the life lived by the Mahk and the Creators is simply astonishing and Emilyann Girdner brought it out perfectly. Emilyann Girdner's incredible writing skills take you from this world and dump you in the labyrinth with Araina and company as they navigate the endless deadly tunnels. The characters are so real and I was able to connect with them so deeply that I was even able to feel the chills every time Araina came face to face with death, and was forced to hold my breath as she fought to survive. But more importantly, the relief I felt every time she beat the odds was so magnificent. The Labyrinth Wall by Emilyann Girdner is an amazingly captivating page-turner and I loved reading every single page.