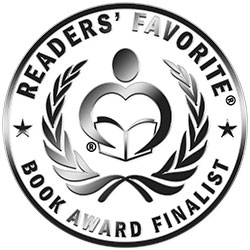 Reviewed by Samantha Dewitt (Rivera) for Readers' Favorite
The Hunter seeks only to live as normal a life as possible, but with demons haunting him everywhere he goes such a life is beyond him. With Soulhunger and the demon to lead him, there is little that he can do but kill again and again, bringing himself to a chaos and a hatred that has led him to nearly take his own life. But when he meets Sir Danna and Visibos, he's certain he can hide the part of himself that wants to kill, at least, until they discover who he is. Now he's on a hunt to find that which is his and to protect himself and maybe the rest of humanity from the demons that seek to destroy them all, but is it even possible? Between Bardin and the others, he'll have to find a way to overcome the power that has controlled him for as long as he can remember - but will he succeed in The Last Bucelarii: Lament of the Fallen (Book 2) by Andy Peloquin?

This book is filled with a whole lot of action and adventure. You feel like you know where things are going and what's going to happen and then it turns things around. Even though The Hunter isn't a 'good guy,' you still feel like you're rooting for him to succeed the whole way and you're hoping that he'll overcome what's holding him back and find the woman that he's seeking from his dreams. It's an intriguing book and there are plenty of interesting characters, from Aspos and Bardin to Sir Danna and Visibos and, of course, The Hunter himself. Lament of the Fallen is definitely a book for anyone who likes plenty of action and violence in what they read.