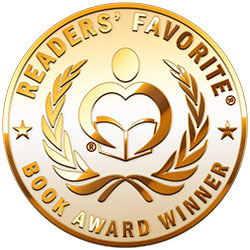 Reviewed by Divine Zape for Readers' Favorite
The Last Great American Magic by L.C. Fiore is an epic tale of war and magic, featuring very interesting characters, powerful themes, and a classic conflict, a story that paints an exotic landscape with a unique culture in the tradition of The Last of the Mohicans. Two brothers, one a prophet and the other a warrior, reconcile their childhood grievances and work together to protect a culture threatened by post-colonial wars. Spiced with a love story between the warrior and a beautiful hostage, this story is packed with breathtaking action and surprising twists that make the read hugely irresistible.

L.C. Fiore is a master craftsman when it comes to characters and plot. Fast-paced and intriguing, the plot has many "Aha!" moments. The story begins with action and the evocation of powerful and interesting images: the warrior, Tecumseh, shot and languishing alone in pain, the forest, and the solitude, and then the practiced, sharp sense of hearing culling the sounds around him. The reader is immediately thrust into a powerful canvas of war and the chaos it creates. But the focus on the plight of the warrior is something that creates a driving sense of curiosity in the reader who wants to know if the warrior will survive and what will happen if he does. The language has a spell of its own, beautiful and utterly descriptive with a sensuality that transports readers into untraveled terrains. The Last Great American Magic is a captivating story, a hard-to-put-down tale of courage, nerve, and love from a master storyteller.