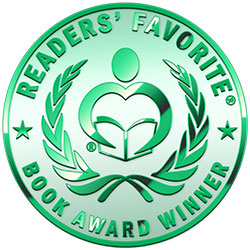 Reviewed by Kim Anisi for Readers' Favorite
The Last Suttee by Madhu Bazaz Wangu tells the story of Kumud who, at the age of only nine, had to witness the suttee of her aunt. A suttee happens when a wife follows her dead husband onto the pyre and is burned alive. It is believed that this will turn her into a saint and bring her family good luck for a few generations. And unfortunately, in some parts of India, a widow is still seen as worth nothing. A woman without a man is a burden on society. Kumud wants to change this and is working at an orphanage for girls. When she receives a phone call about a suttee that is supposed to happen in her old home town, Kumud knows one thing for sure: she cannot let it happen again. She leaves everything behind, but how will she change the old beliefs of people in a town that does not want to change?

When I picked up The Last Suttee by Madhu Bazaz Wangu, I wasn't quite sure whether I would like it or not. With cultural novels, there is always the danger that they might turn out to be boring, even though the idea itself is exciting. Fortunately, this wasn't the case here. The writing style made it easy to feel like you are right in the middle of the story. You get to know Kumud better and better with each chapter, and it's interesting to get an insight into her upbringing, her experiences, and why she ended up where we find her. Her story is revealed bit by bit, and not in one huge information dump. It's like getting to know a real person: you can know them for a long time, and still discover new things about them again and again.

Reading about Kumud always felt fresh and I definitely didn't get bored with her. She's an awesome character. Her journey is one full of courage, despair, hope, and resilience. I found the author a bit cruel at the end of the book. I can't give anything away, but you'll end up loving and hating her on a few pages because expected and unexpected, feared and hoped for events kind of mix themselves up in a way that plays havoc with your emotions a little. It definitely was a great reading experience as you couldn't be sure what would really happen until you arrived at the end!