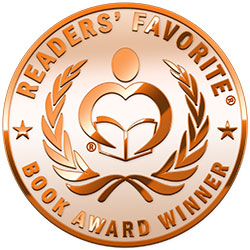 Reviewed by Jack Magnus for Readers' Favorite
The Last White Ruby: The Vanishing Polar Circles is a collection of poetry written by Ronnie J. Smith. Smith is a professional aviator whose flights took him over both poles, and he was also the in-theater Commander of Operation Deep Freeze which enabled him to spend 2005-2008 in Antarctica. His poetry shows the deep inspiration he gathered from his flights over, and time spent, on the ground in the polar regions. Many of his works are free verse and rely upon the pairings of sound and sense to impart their own internal rhythms. In Iluliaq, the sound and sense pairings work with the repeated refrains to heighten the tension and reflect the subject of the waves lapping on the ice.

Smith's work is rich in imagery that builds the mood at the same time that it creates endless vistas in the reader's mind's eye. He frequently uses alliteration and the repetition of vowel sounds to marry the form of his words to the sense of his subject. In The Only Road, the lines: "Star-eyed falcons stun/ Those frozen seas" illustrate his use of alliteration in a palindromic form that's evocative, pleasing to the ear and dramatic. At times, Smith's use of refrains creates a chant-like rhythm; a music that seems to stamp and roll and immerse itself into the reader's consciousness.

I must confess that I have long been enraptured by the polar regions, and have spent untold hours enchanted by the tales of those explorers Smith memorializes in his poetry, and awed by the photographic images of those icy wastes and the harsh grandeur. And while I've never been more than an armchair adventurer in those polar climes, I felt, reading The Last White Ruby, as though I were in the presence of a kindred spirit, albeit one whose adventures are indeed first-hand.

Smith's words capture the magic, mystery and majesty of his subject, and I frequently found myself reading the same lines aloud over and over, letting my tongue and mind taste the meeting of form and sense. His images are crystalline and flowing all at once, and his style is reminiscent of that of the Victorian poet, Alfred Lord Tennyson, and Edgar Allan Poe. I was drawn to Smith's tributes to Amundsen, Shackleton and Hillary, and bemoaned anew the plight of Scott's ponies in Sonnet to the South Pole Ponies.

The Last White Ruby is the real deal. It's a collection of marvelous poetry that spoke so directly to me that I'm still seeing vast white canyons, summer dusks flowing into dawn and the ineffable sadness of what has been irretrievably lost. The Last White Ruby: The Vanishing Polar Circles is most highly recommended.