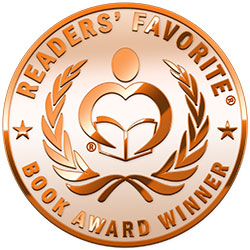 Reviewed by Sefina Hawke for Readers' Favorite
The Legend of Oescienne - The Finding by Jenna Elizabeth Johnson is a fictional audio book that would appeal most to a mixed audience of children and young adults who enjoy the genre of action adventure and fantasy. Humans have been extinct for generations, ever since a curse forced them to live out their lives as dragons. Knowing this, dragon Jaax is astounded when a baby human girl is found in the province of Oescienne, yet he quickly takes responsibility for the young baby. Jahrra spends her time avoiding bullies and seeking adventure without worrying about the secrets her dragon mentor might be concealing from her, yet those secrets are very much a part of her as Jahrra quickly discovers as she fights to earn her place in the world.

The Legend of Oescienne - The Finding by Jenna Elizabeth Johnson has a very detailed cover that intrigued me and offered insight into what some of the characters and settings looked like. The book has a very interesting plot that pulled me in right from the moment Jaax was introduced. The author did a wonderful job of developing both Jaax and Jahrra, but I felt that some of the other characters could have benefited from being developed further. That, however, did not in any way detract from my enjoyment of the adventure that Jahrra found herself partaking in. The narrator of this audio book was Michael Ferraiuolo. Michael Ferraiuolo might be new to the voice acting scene, but you would not know it from his performance in this audio book. I really liked his voice when he was Jaax as it truly allowed me to get into the character's mind and to understand Jaax as a character.