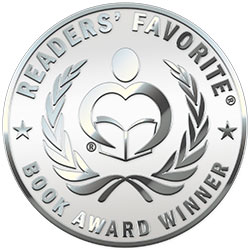 Reviewed by Viga Boland for Readers' Favorite
Picture 12 super-intelligent children, aged from pre-pubescent to their twenties, adopted, bred, and educated over the years by an eccentric billionaire. Except for the very young, each child has developed exceptional skills in varying areas. When the 90-year-old "father" suddenly dies, this mixed family is immediately locked in his massive mansion. Cell-phone communication is impossible. How will they escape? Each child wears a "Leviathan" key-pendant which will unlock specific rooms. But which room? Worse yet, the father's dying plan is for them to use their highly developed skills to determine his rightful heir. But to do so, they must eradicate each other. It's a horrible survival of the smartest contest. Who will survive and inherit billions and at what unmeasurable cost? And just who or what keeps flitting through the shadows?

If Hollywood is looking for a movie or TV series script where Hunger Games meets Escape Room, producers need to look no further than The Leviathan Trial by Oliver Madison. This is a Young Adult thriller on steroids! The premise of The Leviathan Trial is creepy and thoroughly engaging for those who love this kind of book. Death and danger lurk behind every door. Oliver Madison is a writer who is really enjoying where his clever mind is taking him and his readers. The action is fast-paced, the dialogue swift, and the settings elaborate and cinematic. Plot-wise and visually, this story just begs for film production. Little wonder it's just been awarded a Silver Medal by Readers Favorite!