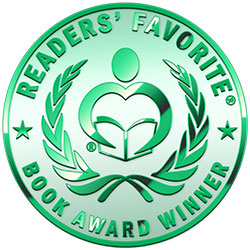 Reviewed by J. Aislynn d'Merricksson for Readers' Favorite
The Light who Binds by Lilo Abernathy is the second in a series. The writing style drew me in right away, and I found myself enjoying the story despite a growing disenchantment with books that involve vampires (and werewolves). I'm beginning to have the same disenchantment with books using fae, though there's still so much leeway with the fae yet. It's just that there are depths to mythology and cryptozoology that have yet to be plumbed in the sci-fi/fantasy world! I read this one first, and Abernathy adds a bit of recap for necessary details. I was rather charmed by the world, and plan to snag the first book and give it a read.

Bluebell is a psychic investigator, and this book involves a search for a serial magickal arsonist (as if mundane arsonists weren't terrifying enough...), as well as Blue dealing with a prophecy involving her. I enjoyed the switching between viewpoints, and the character development was great. Looking forward to seeing where each go from here. Description is what really pulled me in. I love when the author paints pictures easy to envision in the mind's eye. That's magick all its own, it is. If you enjoy Laurell K. Hamilton's Anita Blake and Merry Gentry books, but would prefer a lack of gratuitous sex to the stories, be sure to check out Lilo Abernathy's Bluebell Kincaid series. It's sure to please.