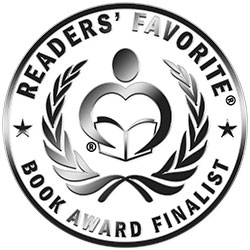 Reviewed by Kris Moger for Readers' Favorite
The Maker by D.F. Anderson is the enchanting story about Nate, a teenage boy, who loves to draw. His parents have separated and his mom has a new boyfriend. With all the turmoil in his life, his grades in school are slipping, so his mother takes away all his drawing supplies until his marks go up. Meanwhile, his father has disappeared out of his life, but someone sends him a package with a mysterious note inside. Before he can figure out what the message means, two strange, tiny creatures steal the contents of the parcel. Intent on getting his property back, he chases after them, which leads him on a journey that changes his entire life.

I love the world D.F. Anderson has built in The Maker. The characters are unique and fantastic, especially Coral, Nate's new friend. This story is written with beauty and skill. Every description vividly paints an exciting universe filled with danger, mystery, and adventure. Even though it does fall back on the 'chosen one, special boy' trope, the story is so well done that this did not take away from the joy of reading it. The mixture of nature science and the fantasy of magic is refreshing and well done. I truly appreciate the work that has gone into the world-building in The Maker. D.F. Anderson has a great imagination and does a wonderful job sharing it with his readers. I would recommend this story to anyone who wants to lose themselves in a terrific adventure.