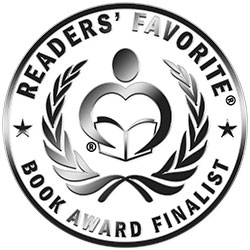 Reviewed by Delene Vrey for Readers' Favorite
Ophelia Day is practicing her mayoral debate speech when she meets Chase Bondurant – the owner of Bondurant Construction. For Ophelia, winning the election will be the pinnacle of her career in Goodwater Ranch, a small city in Texas. Over the past ten years, she has built a life for herself that she never thought she would achieve. The Goodwater women's shelter is her passion, giving down-and-out women opportunities for a new beginning and a meaningful life. Chase settled in Goodwater Ranch, successfully building his construction business. When he meets Ophelia, he has no idea of the drama he is about to be drawn into. He is caught off guard by Ophelia and the past that has caught up with her on the eve of the election. Will Chase run away, or will he allow Ophelia to help him deal with his personal issues while he protects her in her time of need? The Marine: A Goodwater Ranch Suspense Romance by Amanda Lewis is the third in the Goodwater Ranch series.

The Marine by Amanda Lewis is a romance with Christian themes. It is refreshing to read any romance in which the characters have self-restraint and values, and they can sit and converse and deal with trust issues before acting on their mutual attraction. This book series shows that it is possible to write emotionally charged stories without compromising values and beliefs to make them sell. Lewis has written a suspenseful story that reflects growth in the characters, emotionally and spiritually, without any Bible bashing. She interweaves belief and faith in Christ into the plot so that it feels natural and right. May we see more of these stories that reflect the values that Christians live by and want to read about.