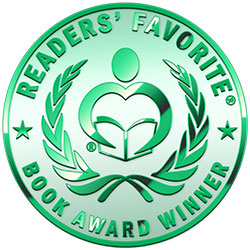 Reviewed by Natasha Jackson for Readers' Favorite
With her brothers happily married to two beautiful American women, Lecie de Laurent decides it's time for her to experience a bit of independence. She leaves for California with her friend Deidra, where they spend the days baking in the sun and enjoying lemon drop martinis at the beach bar, Hang Ten. But Lecie's controlling father wants her back in France and he'll do anything to make it happen, including having Lecie deported. In The Marriage Fix, we find Lecie in search of a temporary husband so she can beat her father at his own game, only she'll do it with the blessing of her protective brothers. Unfortunately, Lecie is quite smitten with Hang Ten proprietor, Nick Matthews, who is engaged to someone else. This fun story from Sandra Edwards is well-written, fast paced and utterly delightful.

Lecie and Deidra have been going to Hang Ten regularly for the crab cakes and definitely not for the soon to be married owner, Nick. But when Nick's fiancée does the unthinkable, he is need of a great deal of money to keep his life from spinning out of control. The thing I really enjoyed about The Marriage Fix was that the reason Lecie and Nick needed one another was solid and not contrived. They both had the means to help the other achieve their goals, and a little dusting of attraction is just the icing on the cake, right? Sandra Edwards wrote a great story with this, giving us more time with favorites like Camille and Tasha and even Lecie's overbearing father. The time with the girls was most enjoyable, as was watching Nick and Lecie come to terms with their growing feelings. The Marriage Fix is a quick read, but it is definitely a full story guaranteed to satisfy.