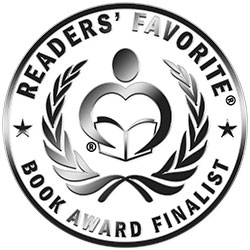 Reviewed by Michelle Stanley for Readers' Favorite
The Midnight Glass is a children's fantasy by D.T. Vaughn. Eleven-year-old Wyatt Dumont, his irritating sister Roxanne, and their widowed mother move to the eerily dark town of Davenport. No one is allowed to leave Davenport and its gates are kept locked. They feel out of place among the odd-looking residents who also think the Dumonts are strange too. Some aren't human but are elves and wulfyns. When Wyatt finds a particular piece of glass with an unfamiliar inscription and has to sit at a haunted desk at school, his curiosity overcomes his fear. Why is the desk haunted? Why did dragons cause mayhem at the festival? Why are others looking for the glass and why are scary giant spiders in his room? As Wyatt learns more about Davenport's history, unknown danger looms.

The Midnight Glass is a mesmerizing fantasy for 4th to 6th graders who are fond of similar magical stories like Harry Potter. The prologue is an extremely suspenseful, impressive beginning. I loved the rest of this exciting story with its unique characters and themes. Wyatt and his friends, a wulfyn and an elf, are adorable too. Magic, bullying, and scary creatures are not in short supply in this novel. D.T. Vaughn is imaginative in his writing. His character development and drama in The Midnight Glass made me think that this would make a nice movie. It's entertaining and sentimental in parts with realistic family issues. I highly recommend this children's book and hope to read more from this author.