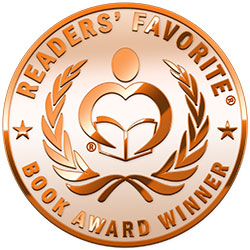 Reviewed by Kim Anisi for Readers' Favorite
"The Modern Man" by Cristiane Serruya is a short story about a man who wakes up to find that the gadgets around him have stopped working – even his clock – and that he is completely lost without all of them. He tries to sleep again because he hopes that everything would be fine again later, but he cannot fall asleep and has to face the situation, his thoughts and his feelings. What is the meaning of his life without time, without technology and without true connections?

This little book is not the kind of book you'd grab if you are looking for a short, entertaining read. It is a book you should read if you want to think and reflect. "The Modern Man" is very short and you wouldn't even need half an hour to read it, but you will need some time to think about it, to ask yourself how relevant the issues raised in the text are for your own life. "The Modern Man" is a powerful, beautifully written text and reflects on the current state of many people and like the man in the story, most people will not be aware of their robot-like existence unless they are forced to think about it. I enjoyed reading this little gem but it also made me sad because there is so much truth in what Cristiane Serruya shows in her book. The story ends with a glimmer of hope, hope for individuals' souls and hope for mankind. It has just the perfect length to get the thoughts across and to leave the reader thinking on his or her own.