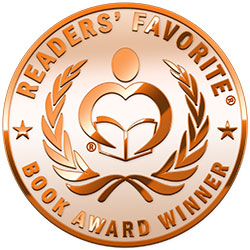 Reviewed by Katelyn Hensel for Readers' Favorite
As a woman, I've certainly wondered at the psychology behind the mind of a man going through a mid-life crisis. Midmen: The Modern Man's Guide to Midlife Crisis is exactly what it says it is...the hard and dirty truth on what happens to a dude once the swagger and vitality of youth say "Buh-bye!".

Author Steve Ochs GED is hilarity incarnate. His stories and recollections were laugh out loud hilarious and I had trouble with my boss because they forced many a giggle out of me while illicitly reading Midmen at work. The writing was a mix of cynical, sarcastic, humorous, and vulgar...and I have to say I enjoyed every minute of it. While there were a few things that had my ears burning, for the most part I found myself laughing at what the author wrote about and the writing style definitely made the book read super quickly. The writing is so personal, it's like you're talking to a buddy while going out for a beer. Aside from being wildly entertaining, Midmen is packed with facts, data, and observations that really make sense and actually could...god-forbid...help someone as they move through the midlife crisis kind of stage in life.

I thoroughly enjoyed this book, despite being younger and the other sex than its target audience. I'd say that Steve Ochs knows what he's talking about and just the right way to phrase it...none too delicately might I add! Definitely give this one a read if you want to laugh, and maybe learn something too.