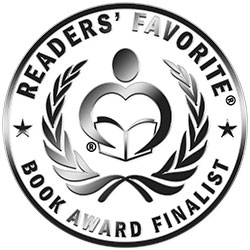 Reviewed by Anne-Marie Reynolds for Readers' Favorite
The Mysterious Phone Call by Brian O'Dell and Beth Lauderdale is book 2 in the Mud Street Misfits Adventure series. Sarah has to move with her family to Chicago but she doesn't want to leave Ozark. She's lived there for years and, together with her brother David, and best friends Molly, Connor, and Liam, formed the Mud Street Misfits. She doesn't want to leave the gang behind but she's always been shy when it comes to speaking up – this time will be no different. Before she leaves, she discovers that Mayor Scott, a man with no heart, is set on destroying the Orpheum Theater, a beautiful Ozark relic, and she can't let that happen. With the Mud Street Misfits, Sarah has a fight on her hands to save the building but things aren't all that they seem to be and the Orpheum Theater is hiding a secret that can't be seen by the human eye. Can the gang save the theater and what will they have to face to do it?

The Mysterious Phone Call: A Mud Street Misfits Adventure by Brian O'Dell and Beth Lauderdale is a fun read, ideally suited to its target audience. I didn't read the first book but each in the series is based on one member of the gang. This time it's Sarah and, together with the other characters, she has been well developed into a character you can relate to. This is a cool and fun adventure with a hint of the other-worldly in a plot that keeps you reading all the way through. The story is really well written with lots of twists and turns that keep you guessing and some very unique characters. Great book; this is a series to watch out for.