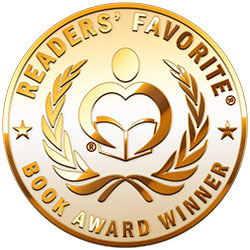 Reviewed by Rabia Tanveer for Readers' Favorite
I love romance, but I cannot say that I am a big fan of paranormal literature. However, since romance was the primary theme of this novel, I gave it a chance and I am glad I did! The Nearer The Dawn by J.P. Barry follows Nina and Chase and their love. Nina is a Mortal Healing Angel; she is from a long line of such angels, but she must protect her secret from humans at all costs. When she and her family move to Savannah, Georgia, she has no idea that her life is about to be changed because of someone she will to love more than anything in the world.

Chase James is not new to keeping secrets, and he has a big one he must protect at all costs. He and Nina love each other, but Chase has to protect himself and her from the people who want to use him and his soul for their purposes. Both Chase and Nina have a choice to make and their souls can save each other. But they have very strong adversaries, adversaries who are willing to do whatever it takes to win. Can they do it? Can they protect everyone, their love, and themselves?

The Nearer The Dawn was so good; I could feel Nina's and Chase's fights and internal struggles. The character development was great and the dialogues were wonderful. You will love these characters as much as I did right from the beginning. Nina is a solid, strong young woman who has a lot of responsibilities. Chase is dark and mysterious, but there is a lot more to him than just a pretty face. I loved them and their relationship. The Nearer The Dawn is wonderfully written and deserves more than 5 stars.