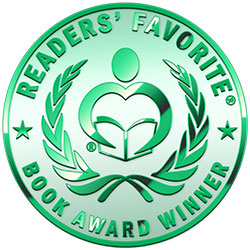 Reviewed by Rabia Tanveer for Readers' Favorite
The Obituary Writer: A Murder Novel by Patrick Oster is a murder mystery with an unusual hero and unsuspecting circumstances. The Year of the Dog was supposed to be a good one for Wallace McRae, a.k.a. Mack, but it isn't so far. He used to be an award-winning investigative journalist, but now he lives in a bad apartment, his wife is dying, and he hates his obituary writing job. Mack's work doesn't have the usual spark until his boss tells him that a famous chemist, Dieter von Gehlen, has died. Surprised, Mack finds out that the cause of death was suicide, whereas he knows von Gehlen would never take his own life. Spurred on by this knowledge and the thirst to get back to his roots, Mack gets the green light from his boss to investigate the death and find out what really happened. His boss will get a juicy story out of it and Mack will redeem himself. However, the more he dives deeper into von Gehlen's death, the creepier it becomes. He has to overcome threats and danger to find the truth. But it is all child's play for Mack, isn't it?

If you are looking for an entertaining story with an intense plot and a murder mystery that you will not be able to predict, The Obituary Writer is perfect for you. Mack is a well-rounded character that fits his description exceptionally well. He is cynical yet smart, which is the perfect combination for a hero for this story. He is driven enough to investigate how von Gehlen died yet not out of his mind to go guns blazing into a situation he knew nothing about. Helen's life and her progress worked as his catalyst to do better, but it was his need to be satisfied with his life that drew to him to make some decisions for himself. I enjoyed the mystery behind the death, how the author fed the readers clues and made them uncover the mystery along with Mack. Reading this book was a sensory and visual experience. To say I loved it would not be enough!