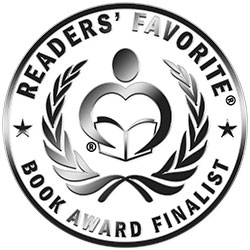 Reviewed by K.C. Finn for Readers' Favorite
The Oldest Soul: Animus is the first in a romantic science fiction trilogy by author Tiffany FitzHenry. Our central heroine is Eve, who is discovered to be the oldest soul on the planet when her DNA is dated back through all the lives she has lived on Earth. Eve is seventeen, and she finds herself in a dilemma when she meets Jude, who appears to be the last soul created for a very long time. Whilst Jude is intensely attractive, Eve also has to contend with Roman, whose soul has been matched to hers over many lifetimes. As this one small conflict begins to eat away at Eve, a much larger battle is looming overhead, foreshadowing a war that could end one side of the human race forever.

The power of Tiffany FitzHenry's work first and foremost lies in the superb concept she has created. The Oldest Soul: Animus sits on the border of young adult and adult fiction for me, as Eve's youthful stance on life is interspersed with her Zodiac soul, which tells of the many lives lived before her current body. I really enjoyed the idea that the soul transcends race, gender, or any other physical factor, and her relationship with Roman really puts the idea of soul mates under a new kind of microscope. Brilliantly crafted, well written, and compelling, The Oldest Soul: Animus is a true page turner that will satisfy audiences of romantic fiction and sci-fi alike. I would recommend it to readers seeking something totally original, detailed, and deep.