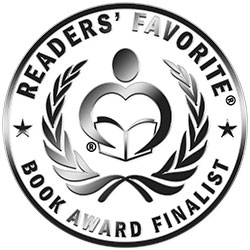 Reviewed by Liz Konkel for Readers' Favorite
The Once and Future Queen: Guinevere in Arthurian Legend by Nicole Evelina explores the origins of one of literature's most legendary queens. Arthur's wife and queen of Camelot has seen several changes which are often interpreted as a result of the time period. Diving into the myths and literature, Evelina explores Guinevere in every connotation from adultery to witchcraft to her role as a feminist icon. The author is well-known for her own Guinevere trilogy, which explores her personal perspective on the queen and the hope to see more recreations of the character in the future. The Once and Future Queen gives an in-depth and well-researched look into the role Guinevere plays in the story of Arthur and Camelot, as well as her role as queen, a woman, and an individual. Nicole Evelina is clearly passionate about the topic and brings to light several aspects of the legendary queen's evolution over time. It's an intriguing concept to see such a notable character, mostly known for either her relationship with Arthur or her affair with Lancelot, as her own independent character.

Guinevere's original conception often had her as an one-sided character that was there to betray Arthur through her affair, and her tragic love story with Lancelot. Her personality has evolved through various facets, which include traits such as being selfish, docile, self-centered, and passionate. The examples are clearly laid out with Evelina providing equal time exploring each source material. Her character has been tinkered with over time, which often depended on whether the writer was a man or a woman. T.H. White painted her as a "bitter shrew" while readers found Lavinia Collins' portrayal of her in Guinevere: A Medieval Romance to be "selfish" and one that "ruined lives." In older tales, Arthur is perceived as a "god-like" king so he wants Guinevere to be "perfect" and to embody what are referred to as Victorian ideals - qualities such as being pure, angelic, fertile, and supportive. Instead, the queen is often the opposite, painted as barren, brash, vain, and jealous. The Once and Future Queen fully explores Guinevere as her own person and is perfect for those readers that love Arthurian legend.