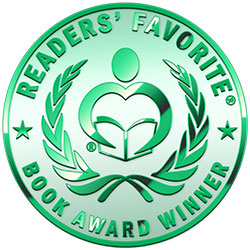 Reviewed by K.C. Finn for Readers' Favorite
The Outback Musician's Survival Guide is a non-fiction autobiographical account by author Phil Circle, described as 'One Guy's Story of Surviving as an Independent Musician'. The book is compiled as a series of stories, some in a storyteller, fictionalized style whilst others are more anecdotal and directly addressing the audience. There is a common thread of the development of a very creative individual throughout them, and Circle always returns to the music and influences that his past and present life have on his work. The tales of struggle are certainly not watered down, but there's a great sense of hope for aspiring indie musicians and advice to be taken from a strong voice of experience.

As an independent creative myself, I really appreciate the candor with which Phil Circle writes. It's no easy business pursuing your craft when you don't have (or want) the backing of the big machines which rule creative industries nowadays, and that struggle to get your voice heard is really prevalent in Circle's work. The Outback Musician's Survival Guide, however, does what it says in its title, giving helpful insight and a clear reality check to those attempting to follow Phil Circle's path. I particularly loved his message of passion and pursuing your art for the love of it first, then taking any success beyond that as a bonus. We tend to think this is only reserved for artistic people, but I believe Circle's candid writings expand this metaphor as a way of living in general, and it's an important message that everyone should hear.