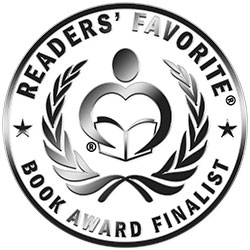 Reviewed by Divine Zape for Readers' Favorite
The Prodigy Slave: Journey to Winter Garden is the first book in a series by Londyn Skye, a story that combines pathos, passion, and an exceptional storytelling craft to transport readers to the world of a teenage girl sold into slavery by her own father. Lily is just ten when her father tears her away from her mother and sells her into slavery. But she quickly learns to adapt, stealthily learning to play her master's piano, something she does consistently for fourteen years with no one finding out. She could have gotten away with it except that James, her master's son, discovers her secret. The punishment given to her by James will set her on a transformational journey towards love and freedom, but will she be able to achieve her freedom and embrace the love of the one person who has loved her madly and has not been able to express it? This is a wonderful tale that reminds me of the writing of Langston Hughes and many a famous Negro writer like Richard Wright.

Londyn Skye has just become one of my favorite storytellers and has created a story that feels real, a story that explores the themes of family, slavery, love, and freedom in a masterful way. Readers will be enticed by the writing and the pace will literally compel them to keep on turning from page to page, eager to discover what happens to the protagonist. This is one of those novels that transport readers back to a historical setting, allowing them to relive a portion of history. The Prodigy Slave: Journey to Winter Garden is a rip roaring, masterfully written and entertaining novel with great potential to keep readers captivated. I couldn't put it down.