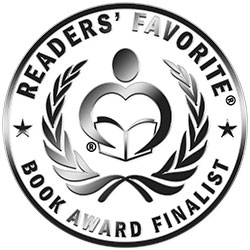 Reviewed by Emma Megan for Readers' Favorite
The Prophecy of the Seventh Elizabeth: The Battle Between Light and Dark, Book 1 by Jarrod Edge is a breathtaking Christian sci-fi fantasy story. It's the first book in the E7Prophecy™ series. It follows the family of the chosen one as it deals with the loss of two loved ones. On a wet, stormy morning, Samantha and Jonathan Sette were driving to the hospital for their baby to be born when a truck hit them. When Jonathan wakes up from a coma, he learns from his long-time partner, Agent Martinez, that his newborn baby girl was abducted from the nursery and that this might be the work of the Syndicate, the international crime cartel, Jonathan's only enemy. Will Jonathan be able to find his baby girl alive and learn who kidnapped her and why?

The Prophecy of the Seventh Elizabeth by Jarrod Edge is a beautiful book in every way. I got lost in it easily as there was always something going on that held my interest. It's fantastic and suspenseful from beginning to end. This captivating story is filled with non-stop action, vivid fight scenes, and inspiring and evil characters to be feared, including FBI agents, kids trained in an ancient form of martial arts, an apostle, creatures of darkness, and more. There is something unique about Edge's style. He impressed me with his storyline, which is both heartbreaking and purposeful. Readers of all ages will enjoy this book that revolves around a prophecy hidden in a secret room within the walls of the Vatican and a Christian family battling the forces of darkness.