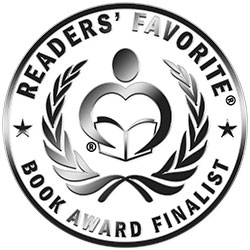 Reviewed by Michelle Stanley for Readers' Favorite
"All that glitters is not gold." Would you make the ultimate sacrifice to live a wealthier lifestyle for a few years? The Red Ledger from the Never Alone Series is a Christian thriller by Doug Dorsey. Tyler Donovan, Director of the U.S. Attorney's Office, leads an investigation into the suspicious death of Henry Blank, a wealthy digital money investor. Although it appears to be a suicide, money from the deceased's account mysteriously disappears and it puzzles Tyler. He and his team travel overseas to review the cases of other digital money investors who have died. They are impeded by law enforcement controlled by Antonis Diavolo, an ungodly man who enjoys manipulating people's lives. Unique gold coins found at the crime scenes only stump the investigators more as they head further into danger. It will take strong faith and prayers to defeat this enemy.

Doug Dorsey has written a wonderful, reflective Christian thriller. The Red Ledger, Book 4 from the Never Alone Series is a story about greed, corruption and man's weakness for material things. It also demonstrates how a person's faith can be tested when facing difficulties, while separating the strong-willed from the weak and non-believers. The plot is not predictable, and I found some parts contemplative and rather touching, according to situations on hand. This is an inspirational novel that is deep in meaning, very well written, and interesting to read. Never Alone is an appropriate title for this series. This author has caught my attention with his writing style.