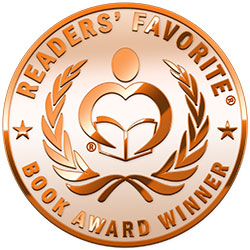 Reviewed by Rabia Tanveer for Readers' Favorite
The Right to Bear Arms is the first book in the Wild Operatives series by Vivienne Savage. Before I begin, can I just say, OH MY GOD!! This was ABSOLUTELY FANTASTIC. The story follows Daniela Reyes, a recently divorced woman, who is now living alone. She is finally away from her abusive husband, but just as her luck would have it, she finds a huge black bear sleeping in her hammock. Little did she know that this bear was going to change her life, but for good or for bad? She feeds the beast and soon he comes back to her every single day. They begin an unlikely friendship that turns to something more when she finds out that her bear is actually a man.

Russell Hawkins is a were-bear. He likes to live his life alone with his dog in the woods, but when he encounters Daniela, he cannot help himself. She needs protection from her abusive ex-husband and he likes her a little too much. Soon, he wants more than just friendship, but with her ex-husband looming around the corner as a threat, can they stay together? Or will the past get the better of them?

WOW, this was one super novel. I absolutely loved it. Russell is such an amazing man; he was kind, generous and supportive, and protected Daniela with all his might. The fact that he is hot is a bonus as well. This literal bear of a man is everything we all wish and dream for. I found myself sighing on occasion too. Plus, Savage let the story build and let their relationship take its course before she took their relationship to something more. I really liked that.