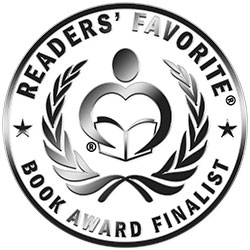 Reviewed by K.C. Finn for Readers' Favorite
The Secret Brokers is a work of thriller fiction with plenty of intrigue and was penned by author Alexandrea Weis. Written for adults but highly accessible to all readers due to low levels of graphic content, this mystifying and engaging read takes the world of spies and espionage to dangerous new heights. We find ourselves embroiled in an investigation into the mafia, where protagonist Dallas August puts his organization of elite spies to the task, and charges in headfirst to lead them by going undercover. His target is Gwen Marsh, a beautiful but reclusive character who will give nothing away, no matter how close he tries to get. What follows is a fascinating mystery with plenty of dangerous twists and turns.

Readers who love action novels, as well as spy thrillers, will get plenty of bang for their buck out of reading this excellent and engaging Secret Brokers Series novel. Author Alexandrea Weis has a real talent for keeping her audience guessing right until the very last chapters of the novel, which maintains intrigue and tantalizes readers with clues throughout. Gwen and Dallas make for an interesting pair with strong personalities that clash, but when they come together the sparks do fly. As a series opener, the novel does a great job of setting up Dallas as a central figure in his own right, and fans of the previous Nicci Beauvoir series will also find flashes from the past here and there too. Overall, The Secret Brokers is a highly entertaining and recommended read.