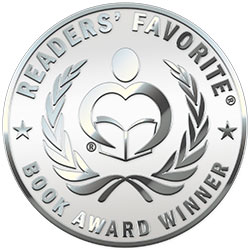 Reviewed by K S Marsden for Readers' Favorite
In The Selah Branch: A Novel of Time Travel and Race in America by Ted Neill, when Kenia's summer intern plans fall through, she thinks that spending months in Selah Branch, researching poor diets in poor communities, will be a frustrating waste of time. She has to research the usability of a new app, designed to help the average American create a more nutritious diet. Kenia doubts the usefulness of the app itself in a Trump state with vast unemployment, alcohol and drug addiction, and where people can't afford or can't source fresh food. What she doesn't know is that maybe fate brought her there to change everything. Kenia is black, and a woman. This is more than enough to make her feel threatened by the way the world is going. Kenia maintains a professional air and quickly becomes interested in the town's history. Selah Branch had once been a forward-thinking utopia where races and genders were equal, and Kenia starts to dig into where it all went wrong.

This story is very current and up to date with the politics and racial tension occurring in the US. It is well-written, and you stand beside Kenia as she goes through the struggles and prejudices that are very real for many people. The story takes on a sci-fi twist, as Kenia learns that she has inherited a time-traveling gene from her African roots. In increasingly long and dangerous jumps, Kenia is shot back to 1953, to the time of the disaster which destroyed Selah. The Selah Branch has a very scientific voice. The first half, in particular, could have been a university essay condemning the political machinations that gave rise to a new wave of racism. There were a few info dumps as a way to give a full and immediate description of the place. The second half is smoother as Kenia starts to make friends with some of the townsfolk, and the mystery of Selah Branch is slowly uncovered. Then the adventure really starts to kick off. In the end, I really enjoyed this book.