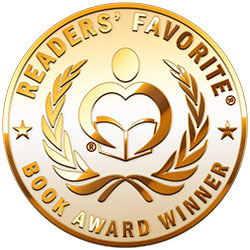 Reviewed by Trudi LoPreto for Readers' Favorite
Victoria has been living with her rich aunt and uncle and cousins since she was 12 years old and has enjoyed a life of prestige. She is now a young woman and she is beginning to look around her and realize just how privileged she really is because when Dr. Joseph Ashton comes to dinner and they talk about the downtrodden side of town (a place Victoria knows very little about), Victoria wants to see it first hand. She sneaks out of the house and finds herself in another world where people are living in dirty, run-down, crowded houses and when she goes with Dr. Ashton to visit Mercy and her children, Victoria is shocked at the conditions. They have no bed, dirty clothes and little food. Mercy is only half alive. Victoria immediately decides that she will do all she can to help this family any way she can. When Victoria's family finds out where she is spending her time, they are beyond furious and soon she finds herself thrown out of the only home she knows, sharing a home with Mercy and her family. Victoria quickly learns what it means to have no money, no place to live, to be hungry and dirty, and to fight every day just to stay alive.

The Slum Angel is a very powerful historical novel that is an accurate picture of the Victorian days. The year is 1871, the place is York, and the characters go from rags to riches in the very well written story, The Slum Angel. AnneMarie Brear told this story with heart, love and a deep understanding of the rich and the poor. The details of Victoria's life and those of the new friends she meets make The Slum Angel a very moving book that you must read yourself to feel all of the pain and joy. I personally felt all of Victoria's sadness, hurts, and happiness and found it impossible to put down The Slum Angel. My only hope is that there is a follow-up book soon. Please do not pass up reading The Slum Angel as it is a sure-fire winner!