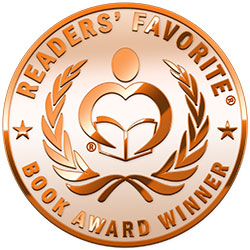 Reviewed by Donna Gielow McFarland for Readers' Favorite
The Sofa Sloths by Miriam Kay tells the story of Sydney and Stanley, two silly sloths who slouch on a sofa, staring at screens. One day something changes and they start by switching spots on the sofa. That leads to sweeping and scrubbing and eventually heading outside where there are lots of stimulating things to do. Sydney and Stanley get so excited, busy swimming and skating and enjoying the seasons, that they rarely want to succumb to surfing the set.

The Sofa Sloths is a shining example of how to deliver a positive message to kids. I suspect that the author had some particular silly sloths in mind when she wrote it, but many parents will enthusiastically embrace the moral of this story. It is not simple to teach in a picture book without sounding preachy, but The Silly Sloths takes on the task with ease. The illustrations are bright and colorful and so sensational that they make this silly story sparkle. It is hard to imagine The Sofa Sloths without them.

The skillful writing is concise without a single word wasted, which is all the more surprising because of the stunning amount of alliteration. I hope Miriam Kay and Jenny Dang create many more books like The Sofa Sloths to delight the ages 4-8 crowd. They show life lessons and values in such an enjoyable way that kids will embrace the message by such silly characters. I enthusiastically recommend this spectacular story!